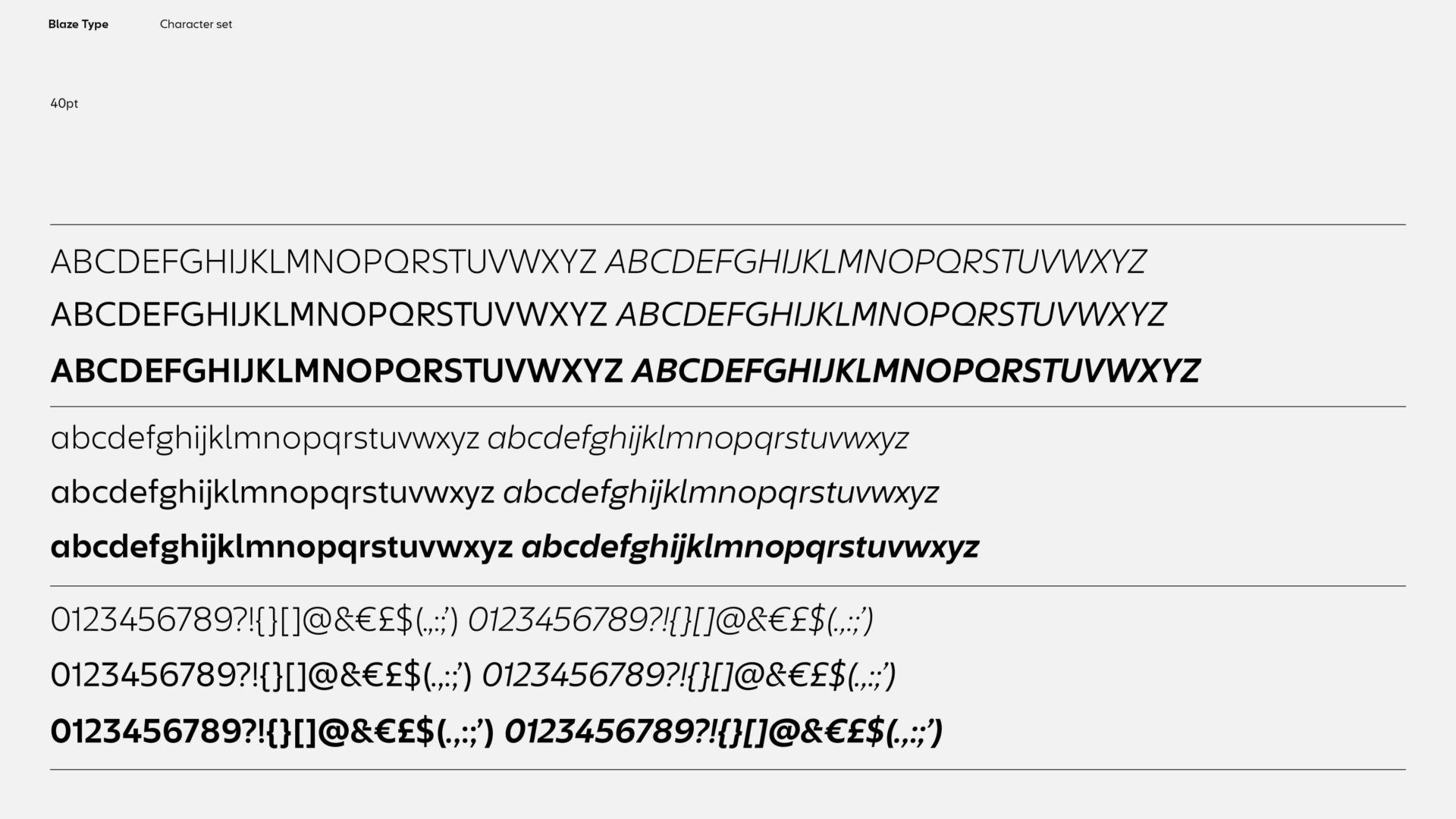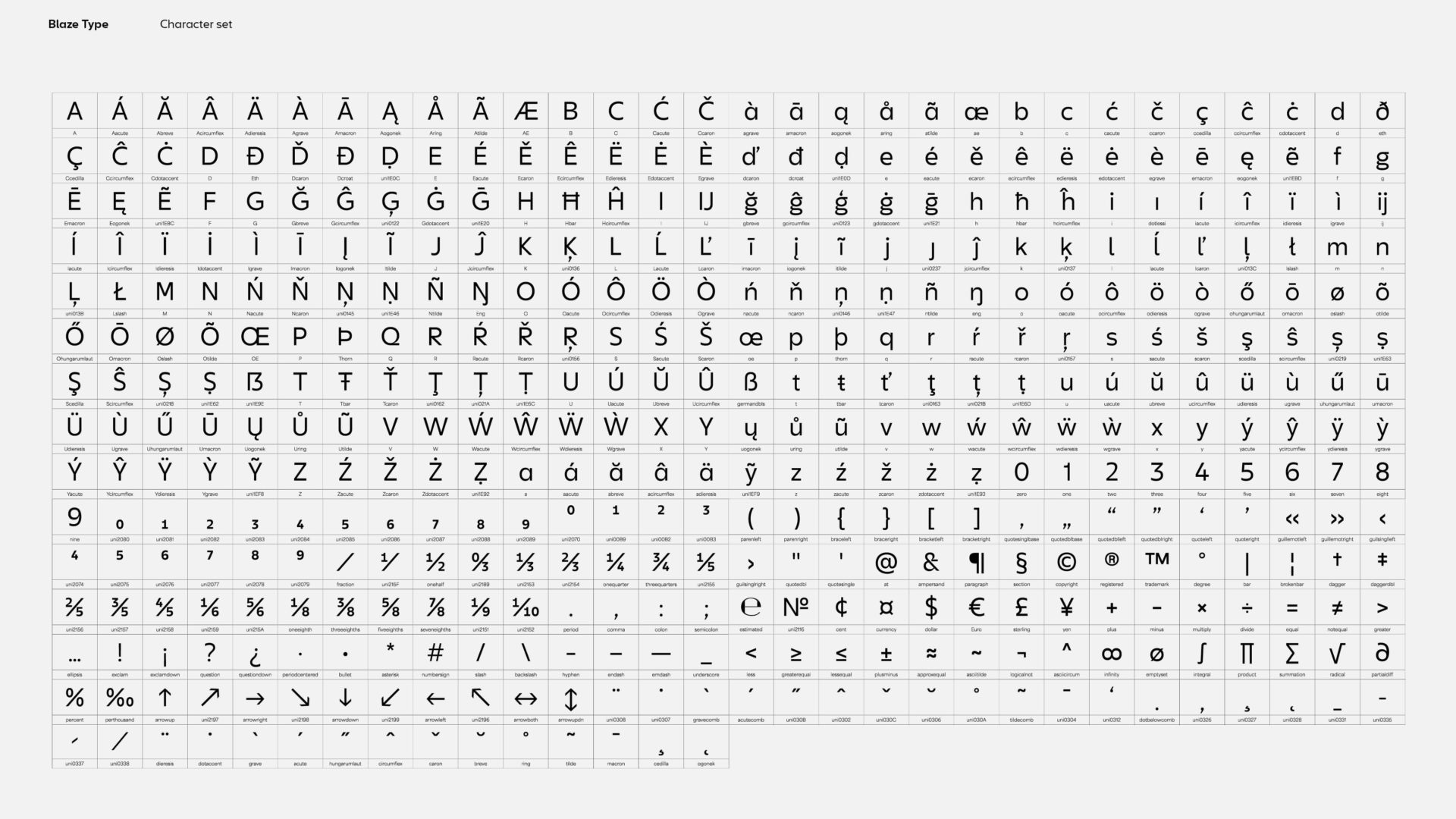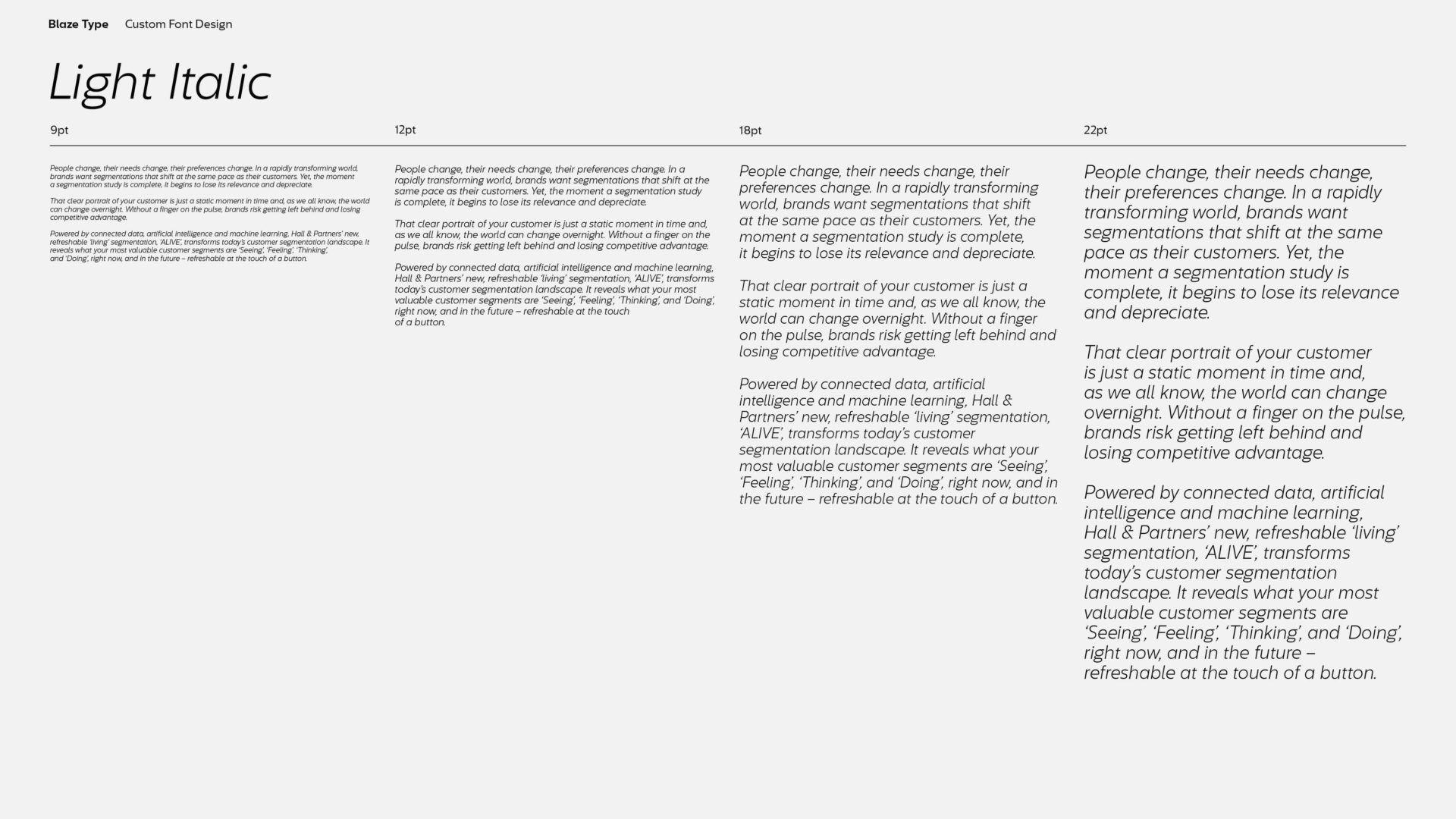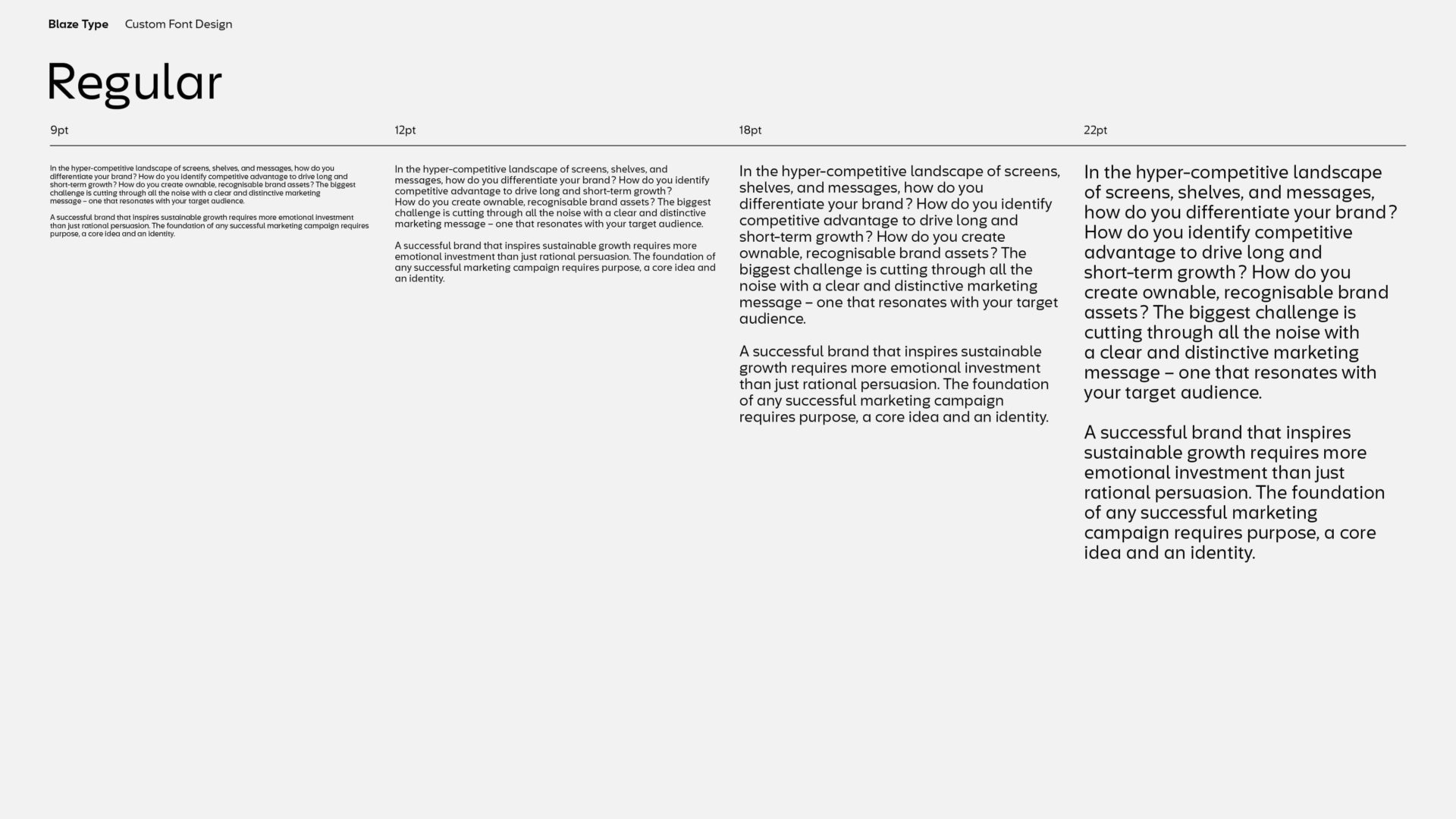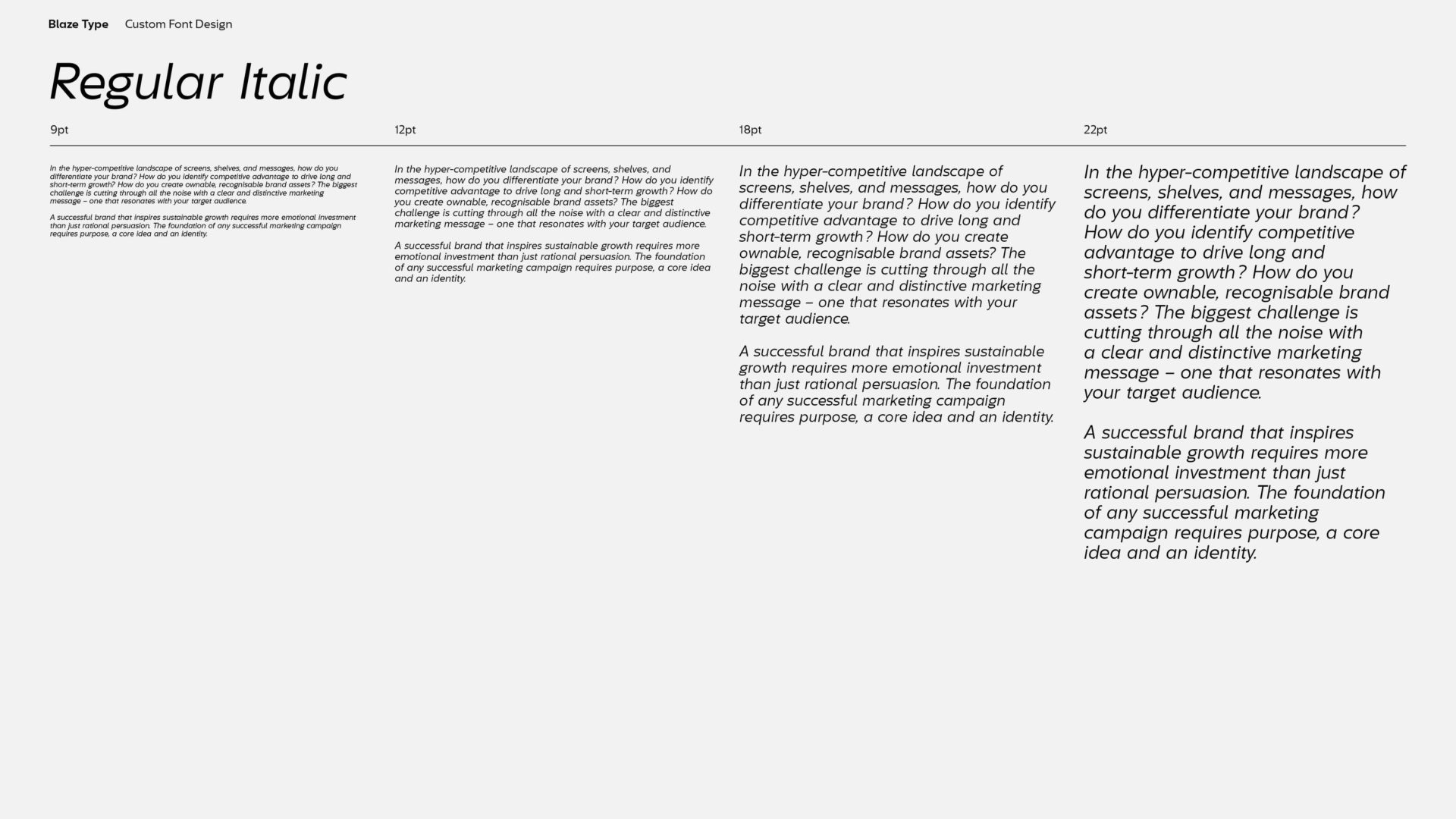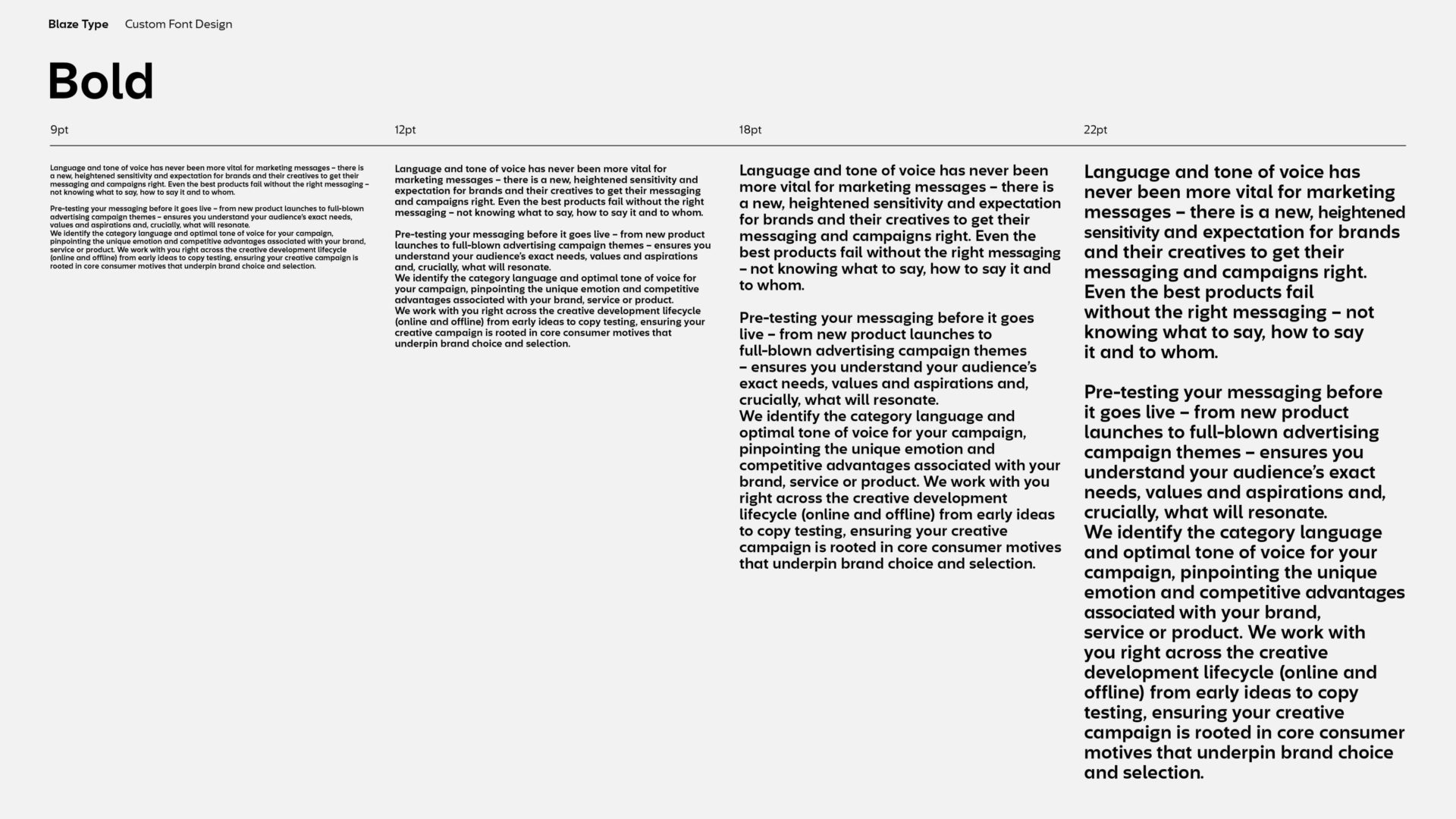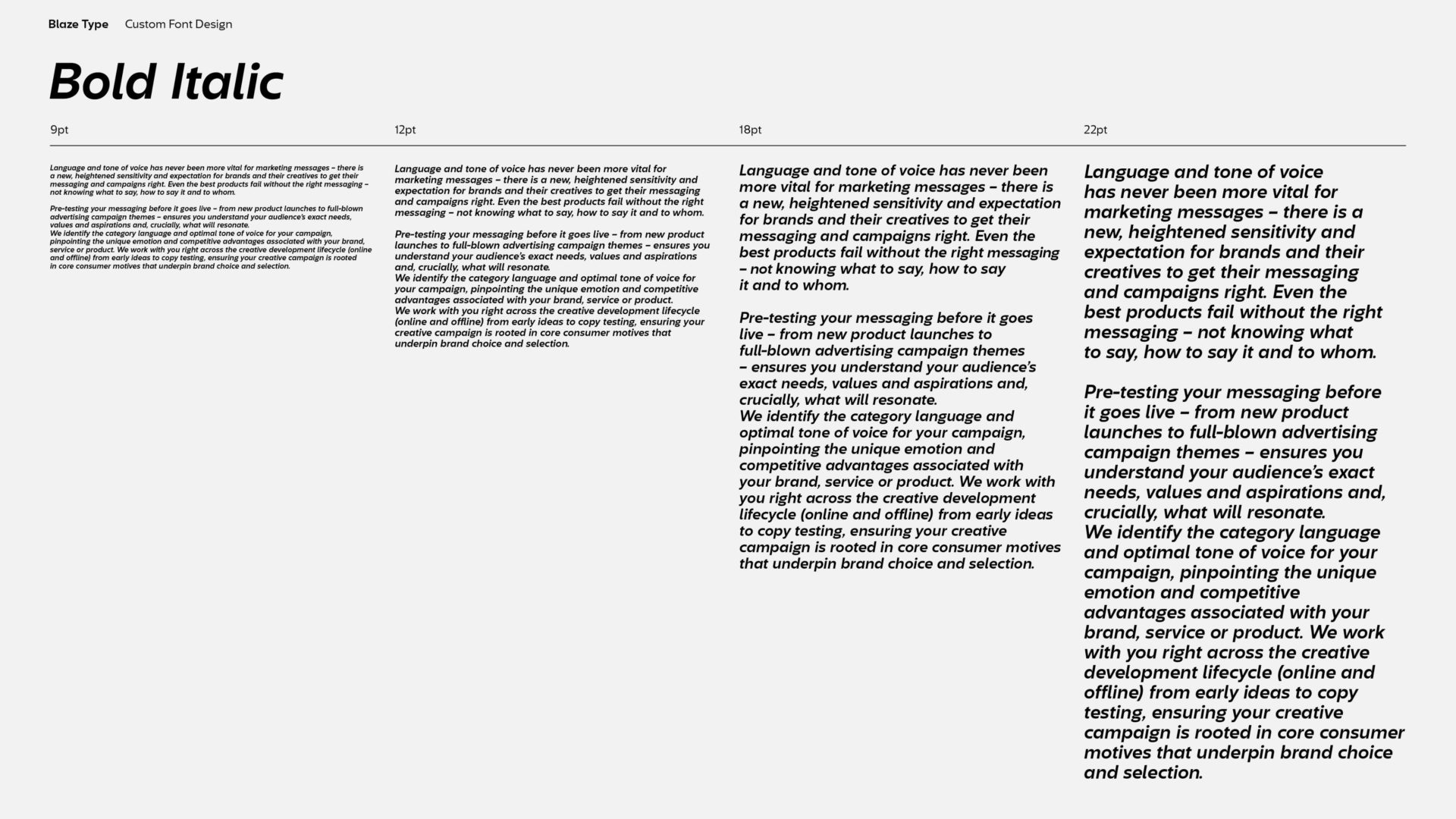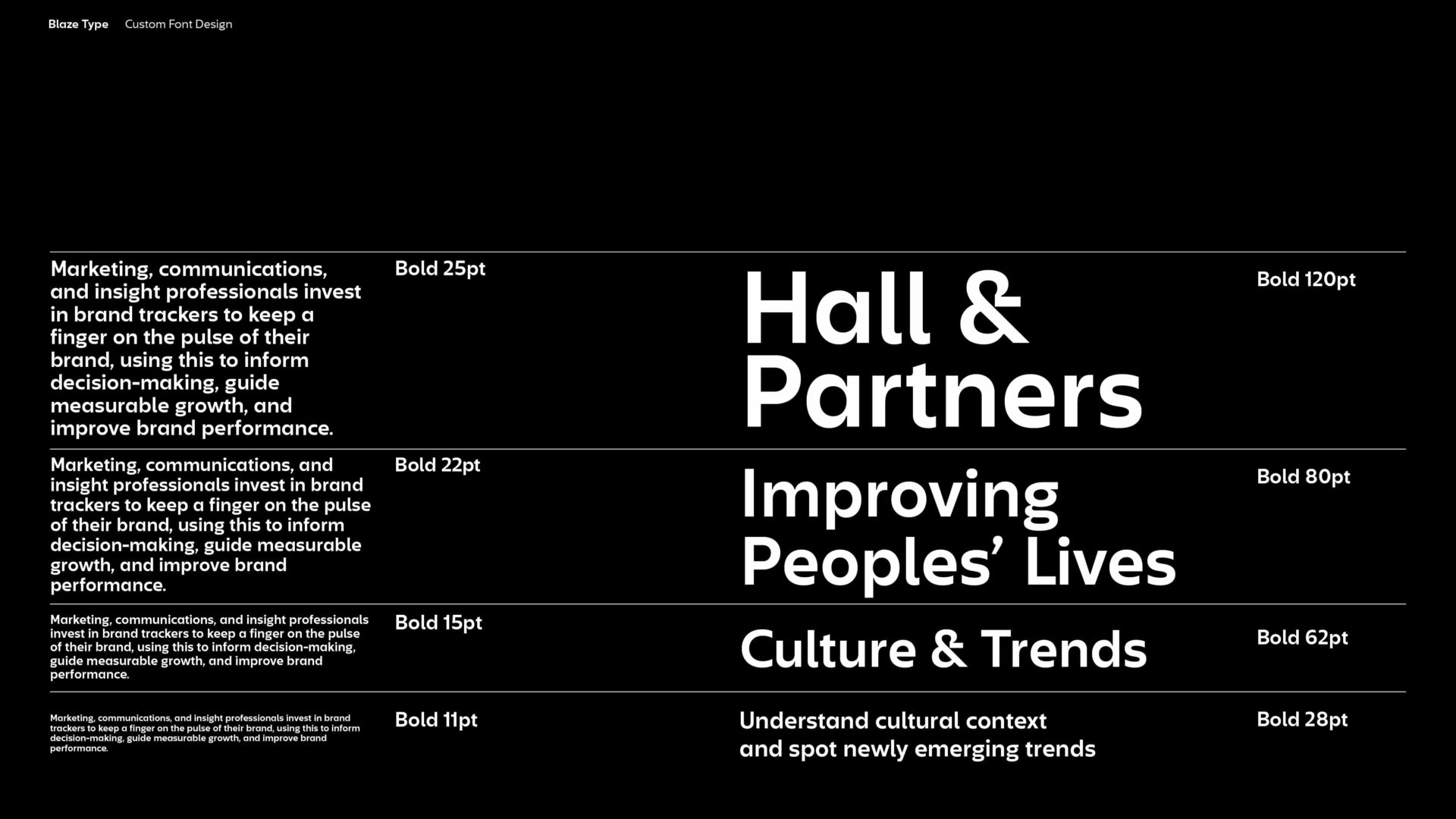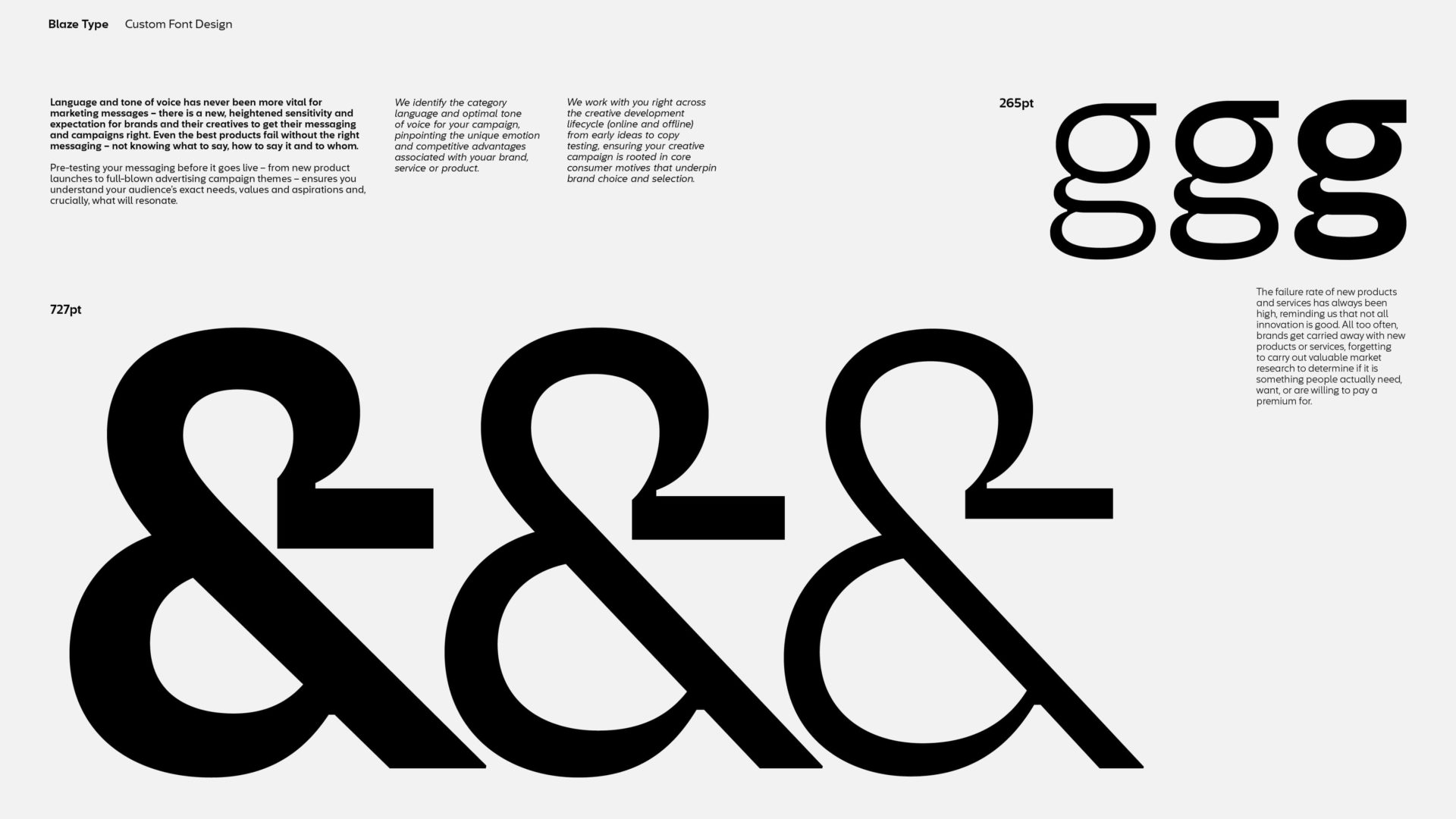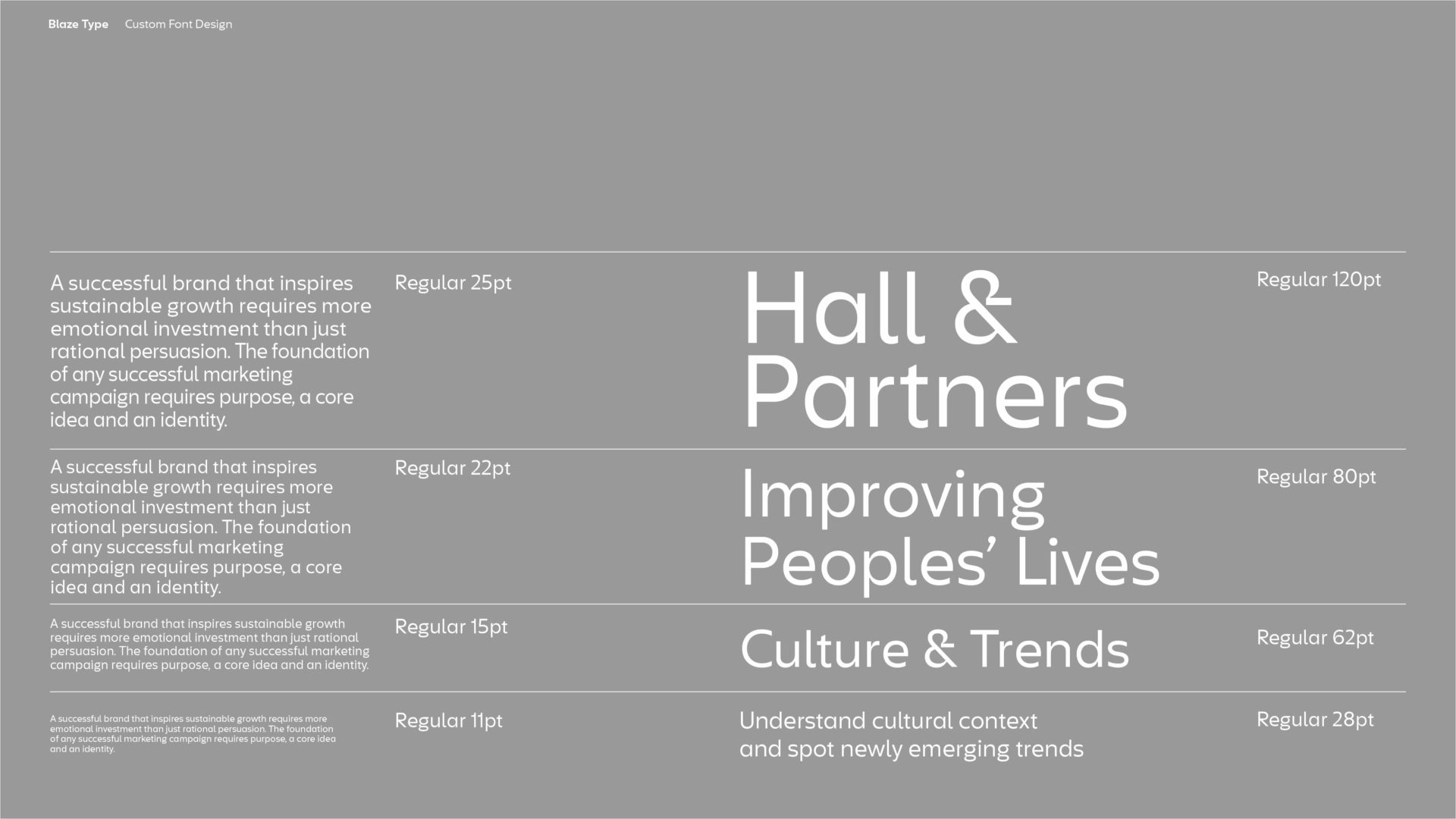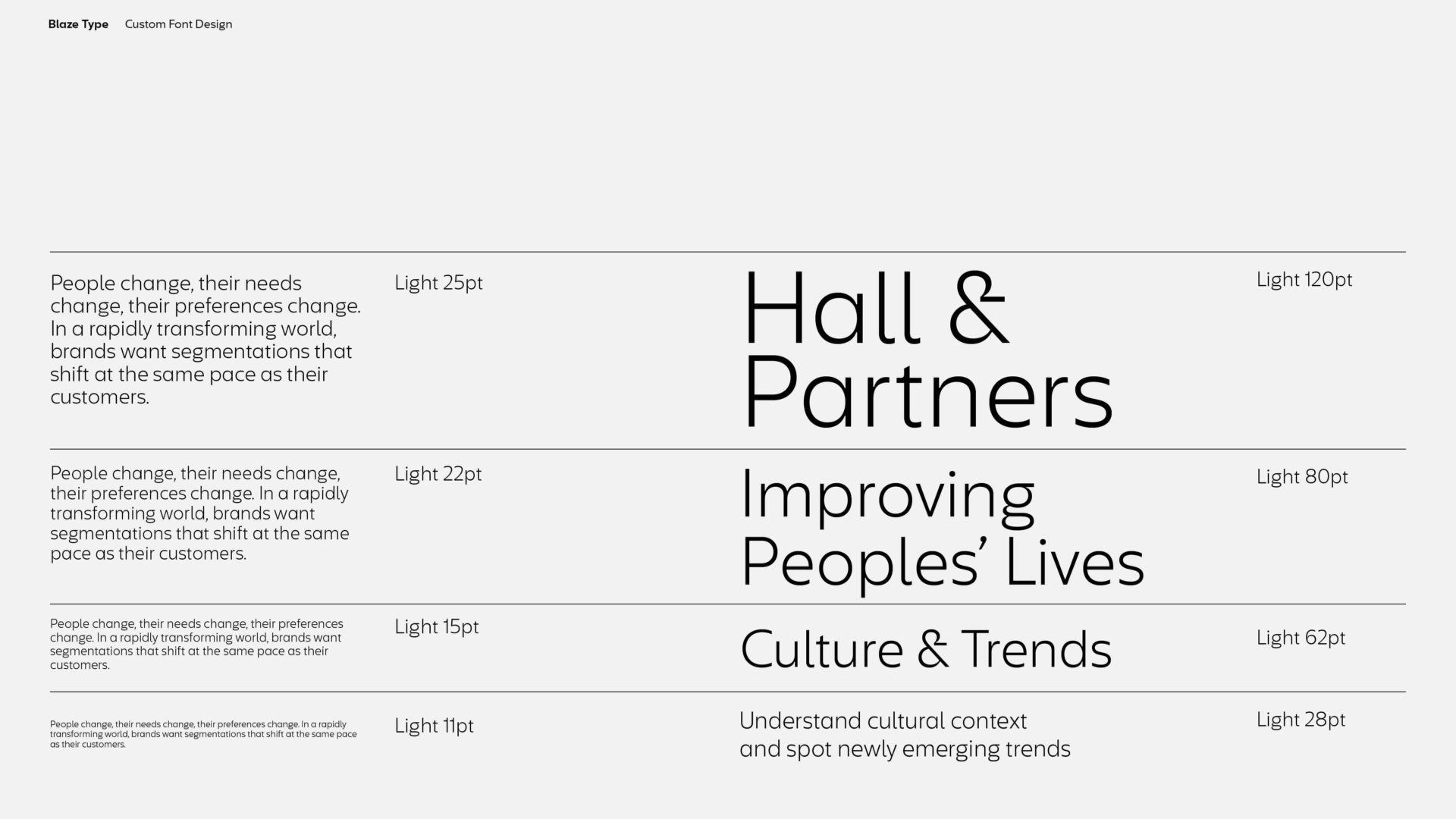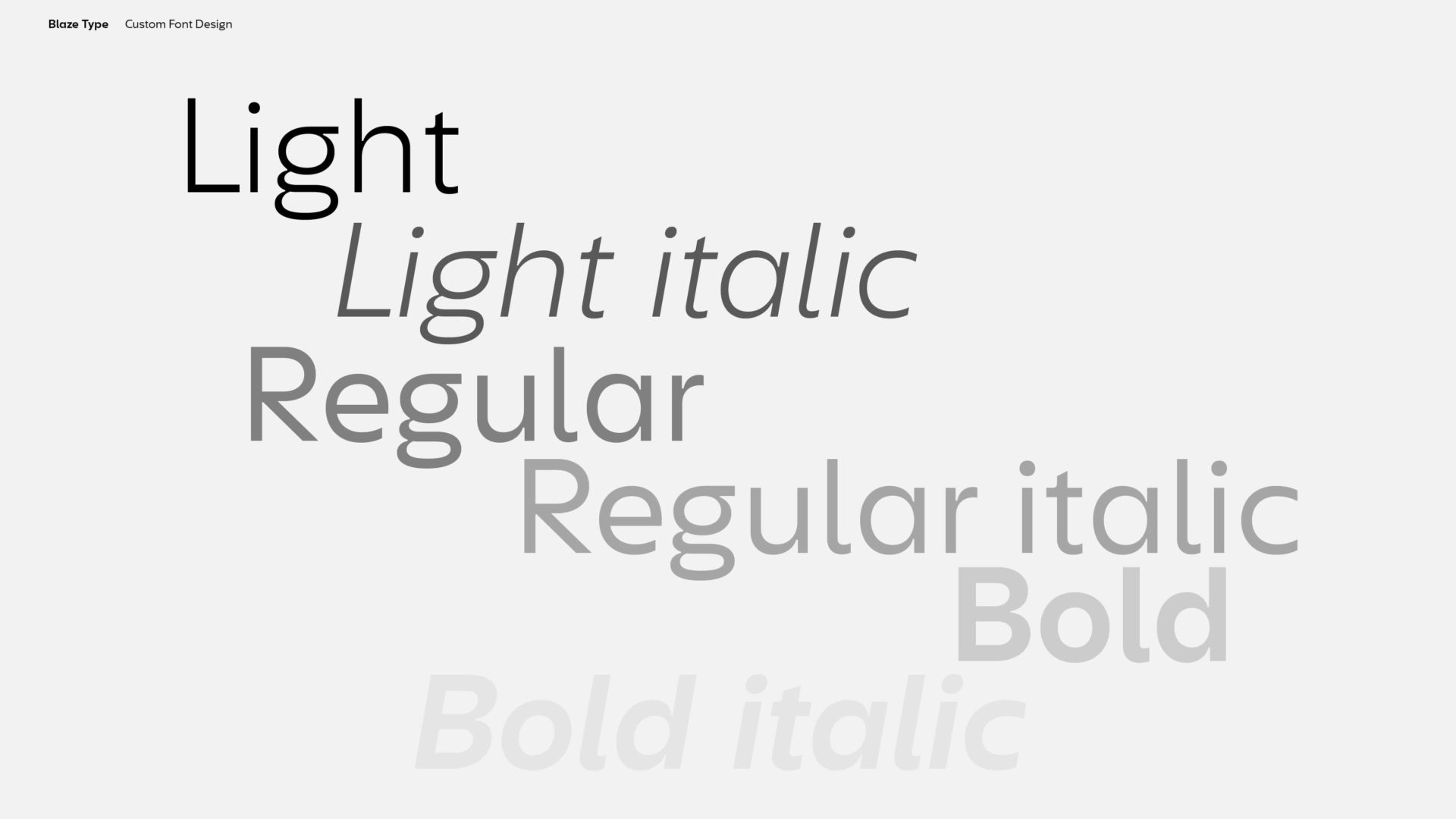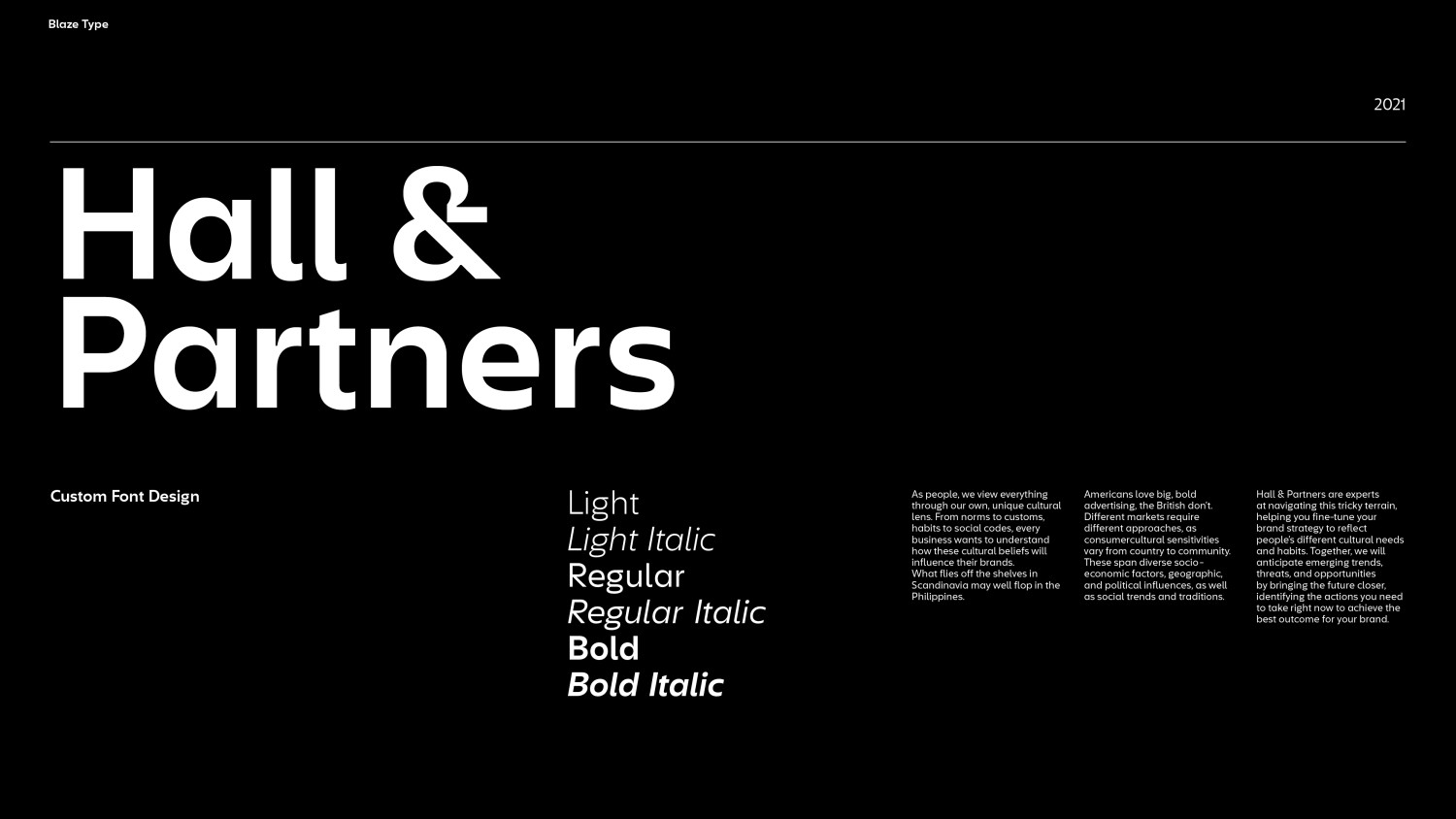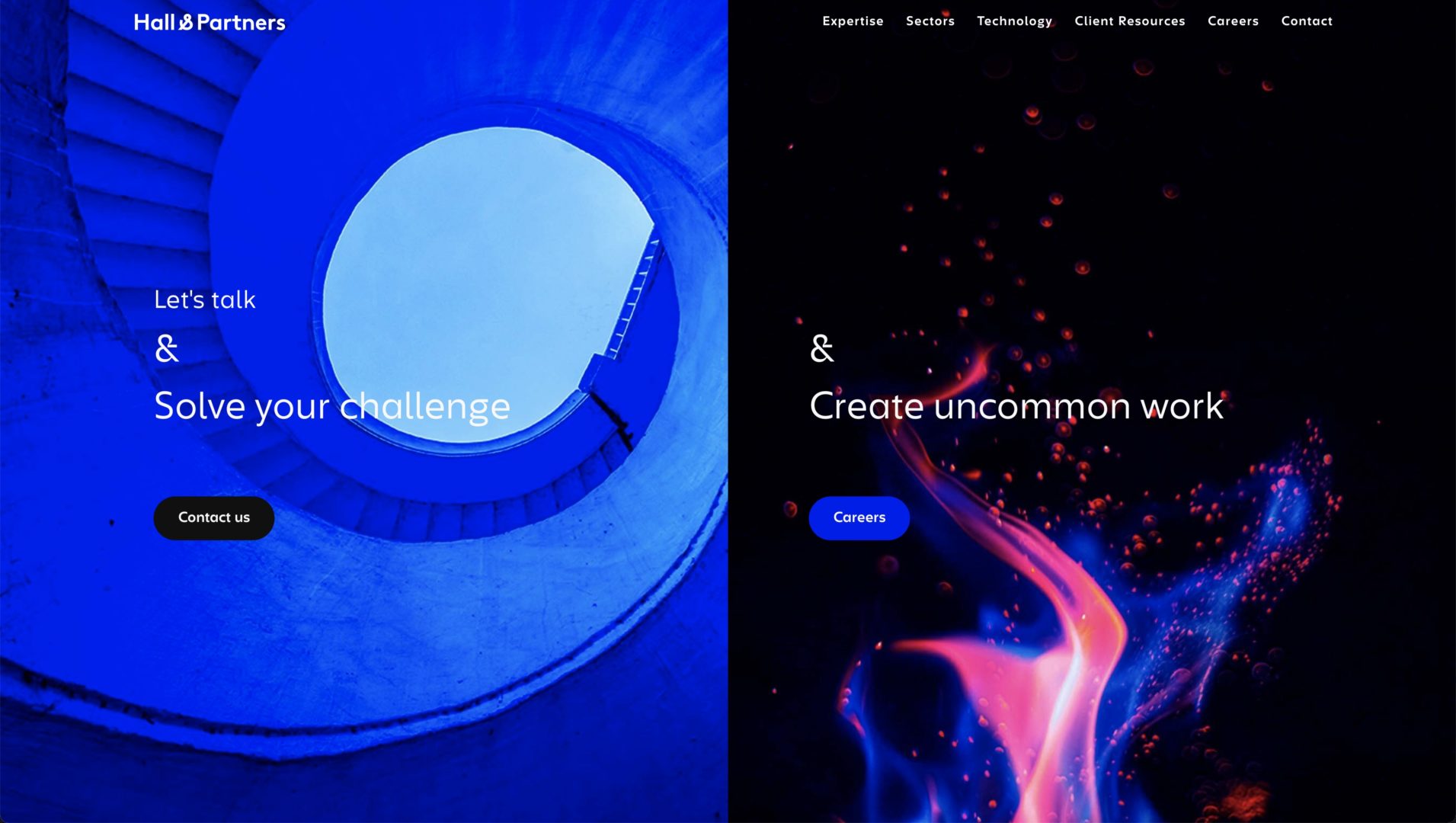 A full rebrand, a new font family
We were approached by Hall & Partners late 2021 to collaborate with them in the design of a full font family system to go along their new branding guidelines.
Hall & Partners is a global insight agency that specialises in quantitative and qualitative market research, data analytics and strategic consultancy.
Hall & Partners is a team of unconventional thinkers, obsessed with how marketing influences the relationship between people, brands, and culture. Born out of adland, we are the insight agency known for weaving creativity with science. They distill data through a strategic lens to reveal 'uncommon insights' – human truths tailored to individual brands, not blackbox data available to the masses. They partner with clients to shape brand strategy and optimize brand and campaign performance. Their award-winning approach amplifies insights across every business area, propelling marketing decision-making to create an unmatched competitive advantage.
Now, designing a font family is no small feat. But even so, designing one for such an iconic client and for their whole new brand identity was one of the most interesting experience we've had.
We had the pleasure to work hand in hand with Soraya Amorim, Margriet Straatman and Antoine Bardet. A team which H&P can proudly call theirs. Sharing insights, thoughts and references with them helped us define the glyph's shape and the overall structure of their new system font.
If a logo is a company's face, a font is it's voice
Hall and Partners' brand new identity, viewable across their new website, is a great visual example on how a custom font design can support a brand and make it even more distinguishable.